Technical Design & Support
Support: 1 - 5 hours on average (depends on project)

This is stage is about technical work, not creativity. Depending on the project it can consist of responsive design, material preparation, design for AppStore / Playmarket, etc.
In case of simple marketing sites, we use website builder Tilda.

When working with complex products, we gradually refine them in cooperation with the client and development team, prepare additional materials, and so on. Our goal is to not only create product design, but also make sure it is fully functional, ready to be enhanced and to grow in a way we imagined together.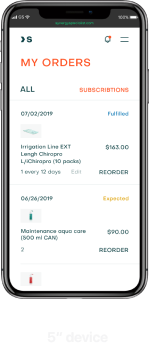 UI Kit creation: 12 - 16 hours on average